We've started a tumblr.com account to help showcase some of the instances where we find asbestos in properties. Think of this as an eTest Network visual asbestos testing blog. Do you have questions about just where you might find asbestos in a building? The
accountetestnetwork.tumblr.com
will show you both the places where we found asbestos in local properties and it will give you historical instances of asbestos use in products. We will throw in a few articles that we find interesting in the world of environmental testing.
Take a look at the photo below, its a quick example of what we call "Wavy Texture" or "Sponge Texture".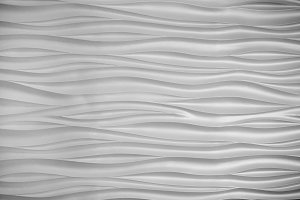 Wavy Textured Drywall with 5% Chrysotile Asbestos in the Texture.
We are looking at the underside of a bathroom sink and an example of wavy texture. This style of texture was in vogue back in the 1960's and 1970's. That fact makes this texture the most commonly seen coming back from the lab as an asbestos containing material. The other thing we'd like you to notice is that the green sticker is our indicator of where a sample was taken. The sample itself is small, it actually fits under the sticker, and its well hidden in this case. The State of Colorado CDPHE and the EPA
both mandate that we take random samples around the area in question, but in many cases we are able to find nondescript areas where we can pull the sample so as not to damage a visible wall. Keep an eye on our Tumblr Account for more updates and examples of where you might find asbestos.
If you'd like to talk with eTest Network about an asbestos test, mold inspection, or lead test you can call us at 970-368-2399 or use our service request form to schedule a test or have us answer a question.