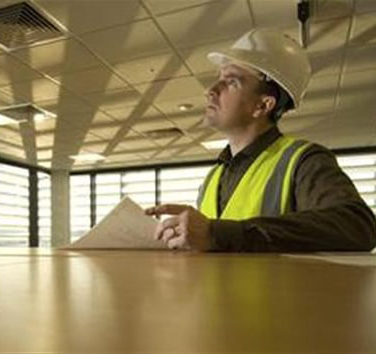 Mold Testing Denver Colorado
Mold is Everywhere. Let eTest Network do the testing
Mold is the cheeses we eat, you also sometimes see it on your fruits and vegetables, its in the yard, in our medicine, and its in your house. So what's the big deal? Well its all about environment the mold is in.
Outdoors mold is able to diffuse in the air, but indoors the mold is concentrated to a point where it can cause major health problems. To better understand, lets look a little deeper into mold.
Mold Inspections Denver & Frisco Colorado
There are millions of varieties of mold and they grow in colonies. These colonies do not like other types of mold invading their food source, so they have weapons they use to defend their turf called 'Volatile Organic Chemicals' (VOC's).
Some of these VOC's are responsible for irritations in the human respiratory system. Approximately 100 household molds are responsible for human health problems. Children, the elderly, and those with weak immune systems are most at risk.
Another way mold can affect your health is through its spores. These are like the seeds of mold and they are very small. Spores are an issue because even when the mold is gone, the spores remain in the air. No amount of bleach mixture, drywall removal, or other home remedy will get rid of these without careful removal of not only the mold source but the air in which they are suspended as well.
There are four main types of testing for mold. Here at eTest Network we take our samples of mold to a professional laboratory in Denver for analysis. We're trained to know what to look for and where, and to know exactly which test is most appropriate for your unique situation. At the laboratory the type (and sometimes even the number of mold spores) is determined so that a threat assessment can be made and a thorough report written.
First is a "Physical" sample, which can be taken by removing, for example, a piece of drywall with suspected microbial growth. This type of testing is great because a whole mold colony can be taken, intact, to the lab. In certain instances, the need to remove drywall or other building materials is not the best option.
Second is a "Tape Lift" sample. This is used in those situations where we don't want to remove, or are unable to remove, a physical piece of the structure. With a tape lift, a small piece of "tape" is used to lift off the microbial structures and is placed immediately onto a microscope slide. This method is not invasive but does not sample the whole structure of the mold in an intact manner. Nevertheless it is a very effective method.
The third procedure is a "Swab" sample. Many times mold will grow, or be suspected to grow, in very difficult to reach places. A large, sterile swab is used to collect the sample by wiping it on the suspect areas. This method will not keep the structure of the mold in tact, but it does collect a large number of spores and other parts of the mold which can be used for identification.
The fourth and final method used for sampling is the "Air Test". This test utilizes an air pump calibrated for use with a collection cassette. To use this method, a baseline sample is taken outside the structure to determine the ambient mold in the environment. Then, samples are taken in the areas believed to have mold growth. The cassette collects mold spores and is able to determine the types and concentrations of mold in the air. This method is used after a mold remediation to determine if the contractor was effective at removing both the mold itself and the spores in the air. If you are in need of mold testing in Denver Colorado, please give us a call.
eTest Network is a Colorado Department of Public Health and Environment (CDPHE) registered Asbestos Consulting firm and Lead Evaluation Firm
Asbestos Consulting Firm- Registration #: ACF-20073
Great company providing excellent service. Based on my customer experience with eTest Network, I would highly recommend this company to other customers.
Their professionalism was great, the inspector answered all my questions and the results were extremely fast. Highly recommend!
I would highly recommend eTest Network! The staff was friendly and very professional. We were in a bit of a bind and needed testing done as quick as possible, they were extremely fast at getting an inspector to us to help meet our deadline.
eTest Network was very easy to work with. They were very fast with the results of my bathroom remodel and answered all my questions and educated me. I highly recommend them to anyone needing an asbestos inspection or testing anywhere near Denver Colorado
The company representative was quick to respond. The test results were available very quickly. I got a phone call with a verbal result and an email containing the total report. I was impressed with the knowledge and professionalism of the company. I would definitely contact them again.

Myth
You can no longer buy asbestos containing materials.

Truth
Asbestos production was banned in the United States yet the importation of asbestos is legal. We found asbestos in the drywall of a home built in 2004.